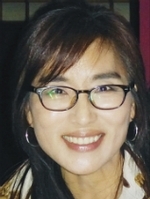 240-925-3622
301-863-7528 fax
240-925-3622 cell phone

monicamkjung@gmail.com
22894 Three Notch Road
California MD, 20619
Receive Email Alerts from Me
I have been a resident of St. Mary's county since 2002 and am familiar with the local residential and rental value.  I have also owned many different homes in my life, both in the United States and in Asia, so I understand the complexities of purchasing and selling a house. I will use my knowledge of the local market as well as my experience to help guide you from the beginning of your house-searching journey until the day you open the door to your new house. I will also promote sales through advertisements, market analysis, open houses, flyers and advertisements.
I have a strong work ethic, high morals and core value. I continually upgrade my education and knowledge to meet the client's best interest. I will assist sellers and buyers to market and purchase property for the right price under the best terms.
I am prepared to go to work for you today!