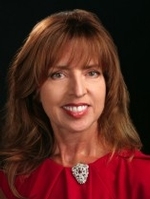 301-904-6650
301-863-7528 fax
301-904-6650 cell phone

wanda.florence@obrienrealty.com
22894 Three Notch Road
California MD, 20619
Receive Email Alerts from Me
Looking for that perfect house?
I can make the search easy, successful and fun. Let me know your preferences, and I'll send you a list of homes complete with photos and details that meet your criteria.  We'll then tour your selection of favorite homes.

Planning to sell your home?
No one will work harder 24/7 to effectively market your property and bring you a quick and successful sale.
Waterfront?  I have experience in both buying and selling waterfront properties.  Having lived on the water most of my life I'm very knowledgeable of all qualities/factors to take into consideration when buying or selling these unique properties.
Interested in the rental market?  I make it easy!  I will handle everything down to the smallest detail.  I have years of experience working with tenants to find the home that's just right for them as well as years of experience working with landlords to list their home and bring well-qualified tenants.
After a 20-yr career at NAS Pax River as a financial manager, (F/A-18EF, AV8B, and Mission Systems) I have been a full-time realtor® since 2009. Originally from Washington, DC, I've lived in the Pax River community since 1980 and know this area very well – it's a beautiful place to call home.  My outside interests include paleontology and animal welfare. Your best interests are my top priority! 
"Having worked with multiple realtors over the course of the last 8 months (and several before that), I can, with absolute certainty, say that you will not find a more competent, more committed, or more caring realtor! Wanda Florence was an absolute breath of fresh air. Her level of diligence and attention to every detail exceeds all expectations and is without a doubt incomparable. She went above and beyond every single day whether it was reaching out to brokers and potential buyers or preparing the house for every single showing the day before. She then followed each showing by returning to the house to ensure it was in immaculate condition and sought immediate feedback for me. I wish there was more I could say or do for this lady. She was an absolute pleasure to work with and she enjoys my absolute strongest personal recommendation!" - J. Glass
11/29/2015 Zillow Review
Wanda Florence 's Listings
#MDSM162462 | Single Family Home
4
Beds
2 | 2
Baths
3,100
SqFt
#1000296802 | Single Family Home
4
Beds
2 | 1
Baths
1,802
SqFt
#1005250835 | Single Family Home