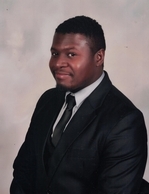 301-884-7400
301-884-7404 fax
443-764-7648 cell phone

marcusdavisrites@gmail.com
29770 Three Notch Road
Charlotte Hall MD, 20622
Receive Email Alerts from Me
Before starting his career in real estate, Marcus was a professional photographer and then a Cruise Director on cruise ships. An adventurer at heart, he's traveled the world and back several times. Some of his favorite places to visit are Alaska, Roatán Honduras, and Mexico! 
Fresh after high school Marcus enlisted in The United States Air Force where discipline and integrity was instilled in him that rolls over to his Real Estate practice. 
When hes not practicing real estate you can find him in your local brewery tasting the latest batch while reading a good book. A creative soul at heart that enjoys writing his own stories, painting and dabbling in photography from time to time, Marcus love Star Wars, quiet days at home, and big ol pots of chili! :)
" If you're looking for a trustworthy, dedicated REALTOR®, whether you are buying, selling or renting, I look forward to assisting you with all of your real estate needs. I would like to build a rapport with you to ensure that your real estate process is gratifying and successful. I'm down to earth, personable and professional agent full time agent, focused on success. Success not only for myself, family and friends, but also the clients that I impact on a daily basis. My motto is work harder than you play, but don't forget to play, and whatever you do, do it with great integrity and care."